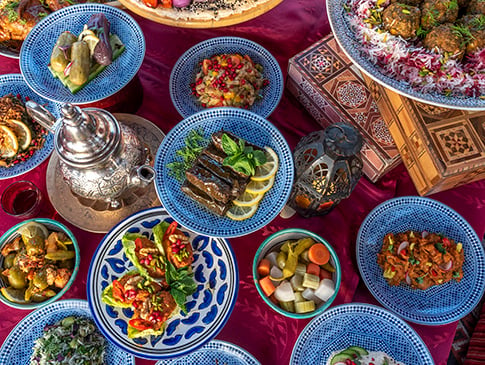 Weekly Theme Nights
View our weekly offers here
Every Thursday and Friday, enjoy weekly theme nights complemented by an enhanced food presentation, live Arabic sentiments such as an Arabic Oud performer, belly dancer and Tanoura artist.
299 AED full buffet plus soft drinks and water
398 AED Full buffet plus house alcohol menu
**Happy hour buy one and get the second round free on selected house menu items from 10 PM until 12 AM during the week days except ( Thursday - Friday )
**Arabic Duo perform every Wednesday to Saturday from 7 pm to 11 pm.
**Solo Oud performance everyday.
**Belly dancer every Thursday and Friday at 8.20 pm and 9.15 pm.
**Tanoura every Saturday at 8.55 pm and 9.55 pm.